NALA is the nation's leading professional association for paralegals. As a non-profit organization, NALA provides continuing education and professional development programs for paralegals - from novice to experienced professionals. NALA's Certified Paralegal (CP) program has enabled the profession to develop a strong and responsive self-regulatory program offering a nationwide credential for paralegals.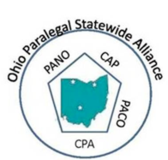 For over 30 years, the following paralegal associations have collaborated on legislature and association development to benefit the paralegal profession. Together, these associations make up The Ohio Statewide Alliance.



The Statewide Alliance meetings are held twice a year in the Fall and Spring. The Statewide Representatives discuss legislature affecting the paralegal profession, membership, CLE offerings, speakers, and events.